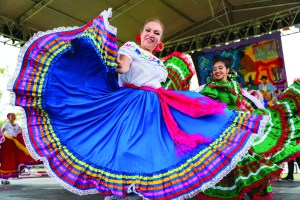 NASHVILLE, TN — As summer temperatures begin to dip and the days grow shorter, Nashville's own Centennial Park will continue to offer a variety of exciting programs and events this fall. Live music, outdoor recreation, children's activities, and celebrations of crafts and the visual arts are all on tap and guaranteed to offer a great experience for visitors of all ages.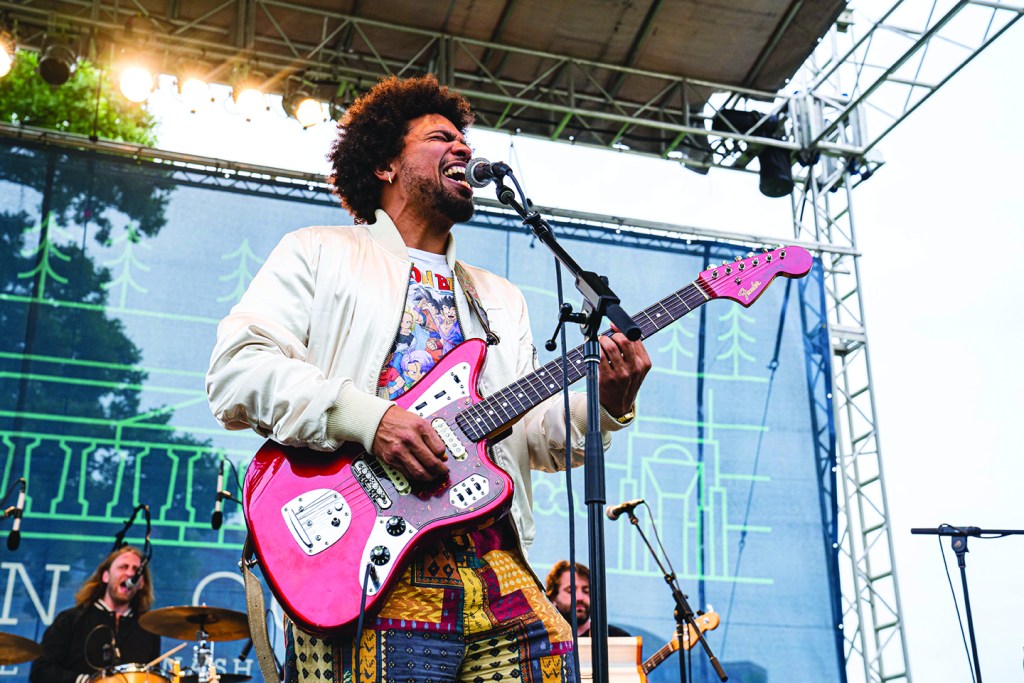 Devon Gilfillian at Musicians Corner Photo by Von Reisch Photography
Musicians Corner will soon return to Centennial Park for its annual September Sundown series. The free concert series will take place each Friday in September from 5-9 PM in addition to a special two-day event in partnership with AMERICANAFEST on Friday, September 16 and Saturday, September 17.
Each event is free for all ages and will feature multi-genre musical performances in the heart of Centennial Park. Musicians Corner will also host a variety of food trucks, craft beer, wine, signature cocktails, local artisans, Kidsville activities, and a featured community partner for each event. September Sundown will spotlight Nashville's diverse musical landscape with performances by TikTok famous singer-songwriter STEPHEN SANCHEZ, folk songstress Erin Rae, acclaimed singer-songwriter Dylan LeBlanc, modern vocal group The Shindellas, internationally acclaimed folk artist Joe Purdy, Goya Award-winning singer/songwriter Josh Rouse, and many others.
While at Musicians Corner, families with children ages 2-12 are encouraged to visit the Kidsville tent and participate in hands-on activities that blend the arts and active play. Children have the opportunity to build crafts, exercise, and interact with local artists and musicians during concert hours. Kidsville will also be held inside the Parthenon from 11-11:45 AM on most Saturdays this fall, offering the only opportunity for families to access the Parthenon without admission cost. All children visiting the Parthenon also receive a complimentary Kidsville Guide to the Parthenon booklet with games, scavenger hunts, and at-home activities to ensure their visit resonates long after they've left the museum.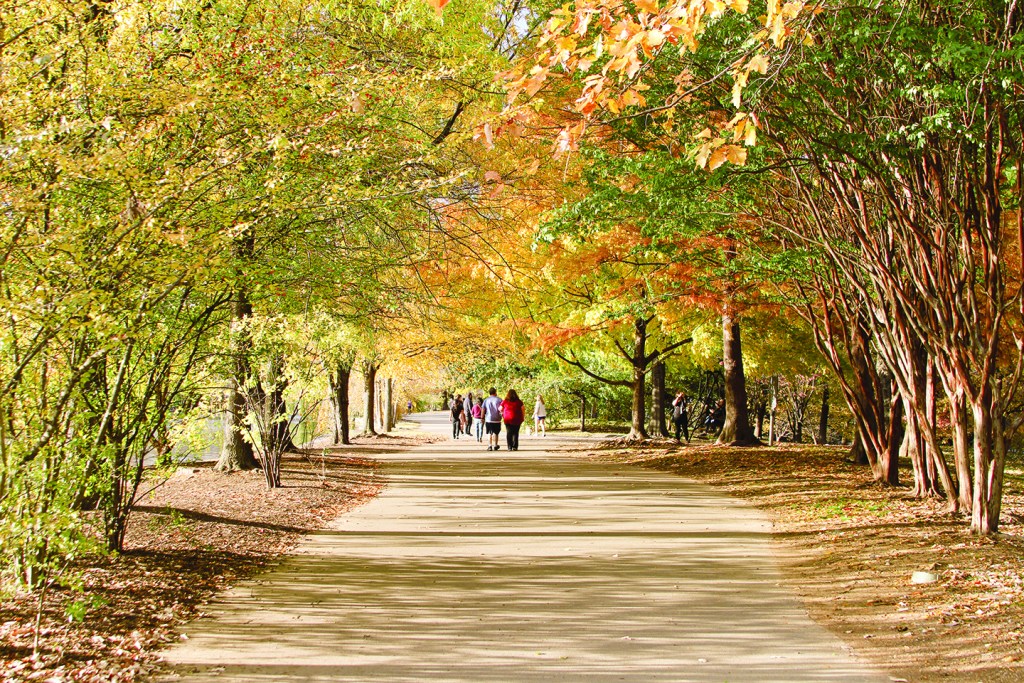 Centennial Park Conservancy Centennial Park courtesy photo
Before departing Nashville's central park, families are encouraged to take in the fall foliage with a stroll around Lake Watauga. New and experienced readers alike will be delighted by the children's books posted on fixed signs around the walking path as part of the ongoing Storybook Walk program. The selected story changes each month, so repeat visits to Lake Watauga are a must this fall.
Alongside Kidsville and Musicians Corner events, Centennial Park will also welcome three other free festivals in October. The Celebrate Nashville cultural festival (October 1) recognizes and celebrates the over 50 unique cultures that comprise Nashville's diverse community. Tennessee Craft (October 7-9) promotes American handmade crafts, and the Musicians Corner Fall Market (October 22-23) provides an opportunity to shop from local artisans while enjoying live music. All three events will feature vendors, food trucks, and children's activities.
Visitors to Centennial Park are also encouraged to visit the Centennial Art Center located directly across from the Parthenon. Celebrating 50 years of community-based arts education in Nashville, the Center will host "Starry Night," its 2nd Annual Creative Parks Nashville fundraiser and also the opening reception of the Tennessee Craft – The Art of Craft exhibit on September 10. Funds raised during the evening will directly support music, theater, and visual arts programs managed by Metro Parks.
Enjoy the splendors of the season with a visit to Nashville's beautiful Centennial Park – whether enjoying a stroll through the fall foliage, experiencing live music at the September Sundown series, or celebrating the diversity of our Nashville community, Centennial Park has something for everyone this fall.
You can learn more about Centennial Park Conservancy, its mission to support the Park and Parthenon, and how you can become a member or make a donation at conservancyonline.com. While there, navigate to the 'Events' tab to see the full calendar of all upcoming events and programming.
The post Centennial Park Announces Fall Programming appeared first on The thetennesseedigest.com.