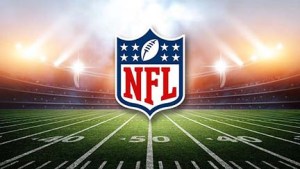 By Ken Belson
The federal judge overseeing the NFL concussion settlement formally removed the use of a race-based method to evaluate dementia tests of Black former players, paving the way for thousands of players to file claims worth potentially hundreds of thousands of dollars.
The order issued by United States District Judge Anita B. Brody, who has overseen the case since it began in 2012, ends a contentious, 18-month fight that began after two former players sued the NFL for discrimination. They asserted the league used race-based scoring methods that had the effect of denying benefits to Black players in the groundbreaking class action settlement that has approved nearly $1 billion in claims so far.
Last March, Brody dismissed the suits brought by Najeh Davenport, a former running back, and Kevin Henry, a longtime defensive end, but the cases brought the use of race-based assessments to light and triggered attention that ultimately led to their removal. Both men are Black.
The administrator of the settlement now must rescore dementia tests taken by several thousand Black former players who had submitted claims. They will be notified if their new scores allow them to file a claim for a financial payout. If they meet scoring thresholds and have a qualifying diagnosis, their claims are still subject to the NFL's appeal and their cases can be audited.
"I think it is a step in the right direction," said Davenport, who with Henry filed the discrimination suit in 2020. "With race relations in America, we have a long way to go. I was glad to contribute. I hope other organizations take heed and do the right thing."
Head Injuries and C.T.E. in Sports
The permanent damage caused by brain injuries to athletes can have devastating effects.
• C.T.E. Explained: The degenerative brain disease has come to be most often associated with NFL players, but it has also been found in other athletes. Here's what to know.
• Soccer: Scott Vermillion, who died in 2020, became the first U.S. professional soccer player with a public case of C.T.E., as concussion fears rise in the sport.
• Sledding: Brain injuries in sliding sports — often called "sledhead" — might be connected to a rash of suicides among bobsledders.
• Football: Demaryius Thomas had C.T.E. when he died in December at 33, but that diagnosis alone does not capture the role football had in the NFL star's quick decline.
In their initial claim, Davenport and Henry said that while doctors have not been required to consider a player's race when evaluating his claim, the league often appealed evaluations that did not use race-based benchmarks.
In October, the NFL and lawyers for all former players agreed to eliminate race as one of the factors when evaluating a player for dementia. A player's age and education level will still be considered.
In a 46-page document, both sides agreed that "no race norms or race demographic estimates — whether Black or white — shall be used in the settlement program going forward" and that no party can appeal claims based on the grounds of race or the use of race norms.
Additionally, all claims that have not yet been ruled on, and all claims that are currently on appeal which used race norms or race demographic estimates, may be subject to new evaluations.
The race-based norms that had been used in the NFL dementia tests — one for white former players and another for Black former players — assumed that Black former players started with worse cognitive function than white former players. A Black player's cognitive skills would have had to fall to a lower threshold than a white former player's in order to qualify for a payout, or for the Black player to qualify for the same payout as a white player, all else being equal.
Cyril Smith, a lawyer for Henry and Davenport, asserted that white players' dementia claims were being approved at two to three times the rate of Black players'. Smith has been unable to substantiate that discrepancy because, he said, the NFL and the administrator of the settlement have refused to provide any data on settlement payouts.
The case attracted the attention of Senator Cory Booker of New Jersey, Senator Ron Wyden of Oregon and other members of Congress, who requested data from the NFL to determine whether Black players were facing discrimination. An ABC News report prompted more than a dozen wives of Black retired NFL players to send to Judge Brody a petition with nearly 50,000 signatures calling for an end to the use of race-based norms.
While some former players have blamed the NFL, others have criticized Christopher Seeger, the lead lawyer for the entire class in the class action. The players say Seeger knew about the abuse of race-based benchmarks as early as 2018 and did not address the issue. Lawyers for Henry and Davenport asked the court that they be named as additional counsel for the Black retirees.
Seeger later apologized for not having recognized the problems caused by the use of separate benchmarks for Black and white players and vowed to rid the settlement of potential racial bias.
"We look forward to further engaging with former NFL players and implementing this agreement, which will improve upon a settlement that has already provided nearly $1 billion in benefits," Seeger said in a statement.
The post Changes to NFL Settlement Could Aid Thousands of Black Players' Claims appeared first on The thetennesseedigest.com.