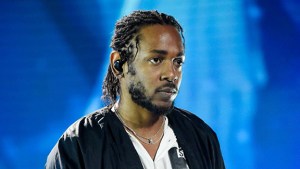 By Ron Wynn
NASHVILLE, TN — Rap star Kendrick Lamar has already won a Pulitzer in addition to being a hugely successful and influential recording artist. Now he's among a handful of celebrities who've qualified for Oscar consideration in a very special category. There are three Oscar categories that recognize films which run 40 minutes or shorter — best live action short, best documentary short and best animated short.
The Hollywood Reporter was first to announce that Lamar was among nominees in these categories. Lamar's "We Cry Together," a six-minute film starring himself and Zola's Taylour Paige as a quarreling couple, was featured on the album he released in May, "Mr. Morale & the Big Steppers." It played at the Laemmle Royal Theater in West. L.A. from June 3 through June 9, qualifying it for consideration.
Another possible nominee is vocalist and songwriter Taylor Swift. Her filmmaking debut "All Too Well: The Short Film" — which the pop star has described as "a film about an effervescent, curious young woman who ends up completely out of her depth" — received an Oscar-qualifying run, making it eligible for the best live action short Oscar,
The 14-minute production (watch it here), which Swift wrote and directed a decade after the release of her massively acclaimed power ballad "All Too Well," screened at the AMC Lincoln Square for one week last fall, from Nov. 12 (the day of its premiere there) through Nov. 18. And while that timing would have precluded it from this season's best picture race, which requires a release within the calendar year preceding the Oscars ceremony, it works just fine for the best live action short race. The eligibility window of which began on Oct. 1, 2021 and runs through Sept. 30.
Another short with familiar names attached to it — this one a short of the documentary variety — is "38 at the Garden," which revisits the story of former New York Knicks basketball star Jeremy Lin, who came out of nowhere a decade ago to dominate the NBA during a period known as "Linsanity."
Produced by 2021 best live action short Oscar winner Travon Free (who, for "Two Distant Strangers," became that award's first Black winner) and executive produced by CNN host Lisa Ling, the film marks the directorial debut of Frank Chi, an Asian-American who runs a DC-area political creative agency. "38 at the Garden" — a reference to a particularly remarkable Lin performance at Madison Square Garden on Feb. 10, 2012 — most recently screened at the HollyShorts festival in Hollywood last week, and debuts on HBO in October.
Another possible nominee is the documentary "Mink!," which is the story of the late Patsy Takemoto Mink, the first woman of color elected to the U.S. House of Representatives, and a co-author of the landmark legislation known as Title IX.
One of the executive producer on "Mink!"is tennis star Naomi Osaka, and it's being made by Proudfoot, a filmmaker with previous multiple Oscar nominations for short films.
The post Lamar Qualifies for Oscar Consideration appeared first on The thetennesseedigest.com.