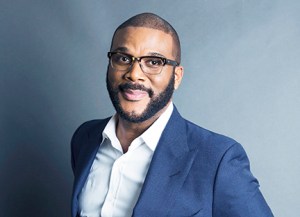 By Ron Wynn
NASHVILLE, TN — Filmmaker and actor Tyler Perry has enjoyed consistent success with his films over the years, but he may surprise audiences with his upcoming production for Netflix. It ventures into the worlds of jazz, blues and history. The first photos and promos for "A Jazzman's Blues" are now available online. In addition Perry, who said he's been trying to release the film for over three decades, also issued an official statement regarding the film's content, both in print and online.
The film according to Perry's statement is "A sweeping tale of forbidden love, "A Jazzman's Blues" unspools forty years of secrets and lies sound tracked by juke joint blues in the deep South. Written, directed and produced by Perry, the film stars Joshua Boone and Solea Pfeiffer as star-crossed lovers Bayou and Leanne."
Others starring in "A Jazzman's Blues are Amirah Vann, Austin Scott, Milauna Jemai Jackson, Brent Antonello, Brad Benedict, Kario Marcel, Lana Young and Ryan Eggold. The film also features an original song performed by Ruth B., with additional songs arranged and produced by multi-Grammy winner & two-time Academy Award nominee Terence Blanchard, as well as music by Aaron Zigman and choreography by Debbie Allen.
"A Jazzman's Blues" debuts on Netflix Sept. 23.
The post New Tyler Perry Film Spotlights Jazz, Blues World  appeared first on The thetennesseedigest.com.