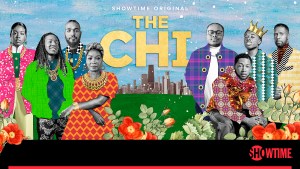 By Ron Wynn
NASHVILLE, TN — The fifth year is often a make or break season for television shows, whether on traditional broadcast, cable or streaming outlets. That's the usual yardstick needed for syndication, and it's also an indicator whether stars are still very much interested in the project or growing weary of it. Evidently the cast and crew of Showtime's "The Chi" remain heavily invested in it, and Showtime has rewarded it with a renewal for a sixth sseason.
The announcement was made over last weekend, as the show is now preparing for the fifth season finale. It's become Showtime's second longest running drama. The finale for the fifth season will debut on streaming outlets September 2nd, and goes to the full network September 4th. Showtime added that viewership and ratings are up for the fifth season. They said "The Chi" is "on pace to set a new record for the series in streaming, growing that audience by over 20% from last season." Season 6 will air in 2023.
The cast for the fifth season includes Jacob Latimore, Alex Hibbert, Yolonda Ross, Shamon Brown Jr., Michael V. Epps, Birgundi Baker, Luke James and Curtiss Cook. Guest stars have included Kandi Burruss, La La Anthony, Jason Weaver, Steven Williams, Rolando Boyce, Iman Shumpert, Nia Jervier, Carolyn Michelle Smith, L'lerrét Jazelle and Antonyah Allen.
"The Chi" has juggled romantic and action plots successfully since its inception five years ago. But this season has focused extensively on relationships, and some critical developments will be on display in the season finale.
The post 'The Chi' Gets Showtime Renewal appeared first on The thetennesseedigest.com.