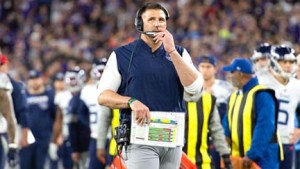 By Ron Wynn
NASHVILLE, TN — It's been quite a while since the Titans had more questions on the offensive side than the defensive side, but that's certainly the case this season. As they prepare to open the preseason with a road game against the Baltimore Ravens, most fans memories of their final game last season was disappointment. Despite a nine sack performance, the Titans went down to defeat at the hands of the Cincinnati Bengals, the second straight season their playoff hopes fizzled out at. home.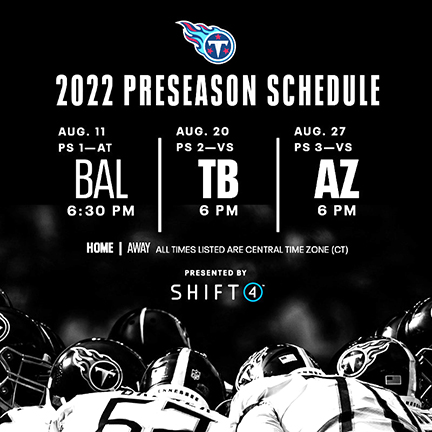 There was widespread disenchantment and disappointment expressed at the performance of QB Ryan Tannehill, But he's back behind center, though he probably won't be playing much in the preseason. Tannehill has to have at least a solid season, if not a great one. A big returning weapon is running back Derrick Henry. Henry looked on his way to a second straight 2,000 yard season before injuries derailed him. He was not at 100 percent against the Bengals, but vows he will return to form.
The Titans will have new faces at wide receiver, and it will be quite interesting to see who starts and who plays longest during the preseason. They are banking on a return to form by Robert Woods, a mainstay for the Rams over six seasons, but another player coming off an injury. They're also hoping for big things from first round draft choice Treylon Burks. He was a star in the SEC, but had some conditioning problems early in camp. If both Woods and Burks establish chemistry quickly with Tannehill, that will ease fears about a dip in production from the passing game.
Defensively, the Titans are led by defensive end Jeffery Simmons. He's coming off a spectacular season that included a career-high eight and one half sacks, and a team high 58 quarterback pressures. In his fourth season, Simmons is an establish star and leader of a defensive line that was often dominant last season. He also hasn't let contract negotiations affect him, as his reported to camp on time and won't even discuss that situation. No one thinks the Titans will be foolish enough to let Simmons reach free agency, so a deal will be done at some point this season.
Attention in preseason will also be directed at rookie quarterback Malik Willis. While viewed as the potential replacement down the line for Tannehill, the jump from Liberty to the NFL is a huge one. The consensus on Willis is he needs at least one year of seasoning and possibly two, which takes Tannehill to the end of his current contract.
The Titans first home preseason game is August 20 against the Tampa Bay Buccaneers.
The post Titans Prepare for Preseason Opener appeared first on The thetennesseedigest.com.